The Dining Danryumansai (暖琉満菜)
At
The Dining Danryumansai (暖琉満菜)
, you can enjoy French, Japanese, Okinawa, Chinese cuisines altogether at one place. Our popular lunch & dessert buffet comes in 50 kinds of dishes, 20 kinds of hotel desserts and 16 different drinks.
>> For more infomation
BBQ Garden CHI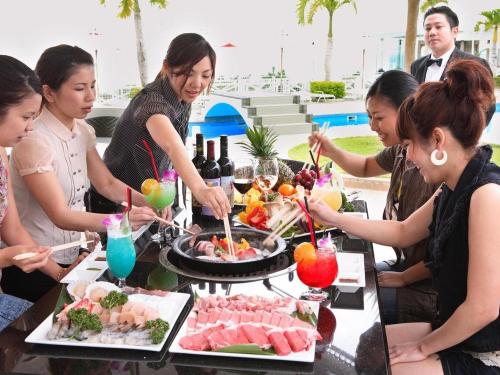 While enjoying the beautiful sunset view over the pool, have yourself a delicious barbeque meal in an open atmosphere.
>> For more information
Yakiniku Cho (朝)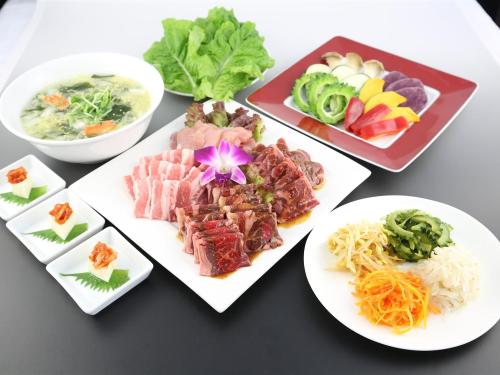 Yakiniku Cho (朝)
is a restaurant with private spaces where you feel its relaxing atmosphere and allow you to talk with your beloved ones during dinner throughout the whole night.
>> For more information
Bar Lounge Taira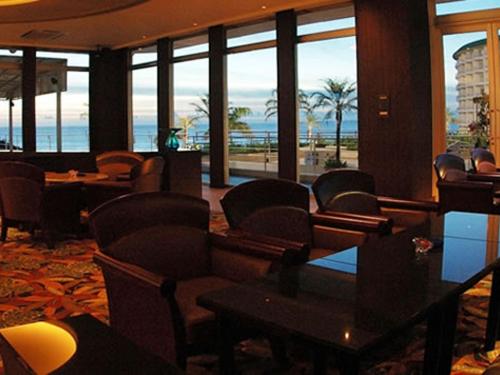 With its location looking over the East China Sea,
Bar Lounge Taira
provides to our guests a peaceful and calm mood and a wide selection of famous drinks around the world.
>> For more information