Forest and Sea View Hot Springs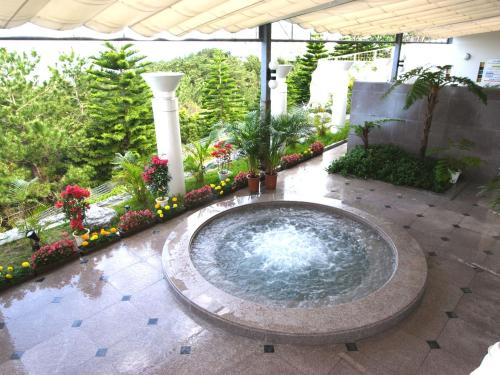 森の湯 (morinoyu)
With the view of the East China Sea over the greens, you can experience our local Okinawa salt Maas which you can use for massaging. Our hot spring that brings you a panoramic ocean view contains aloe.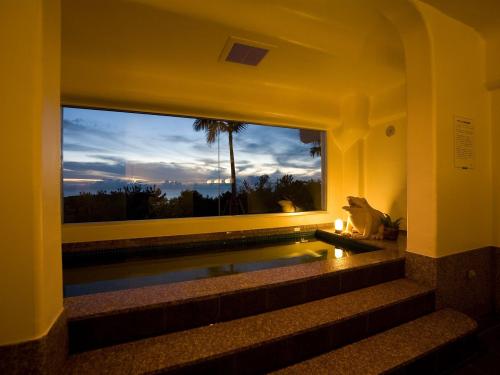 海の湯 (uminoyu)
Its fantastic location overlooking the sea is not the only best part. You can enjoy a wide range of different baths which are jet bath, bubble bath, cold bath and dry sauna.
Jet & Blower Bath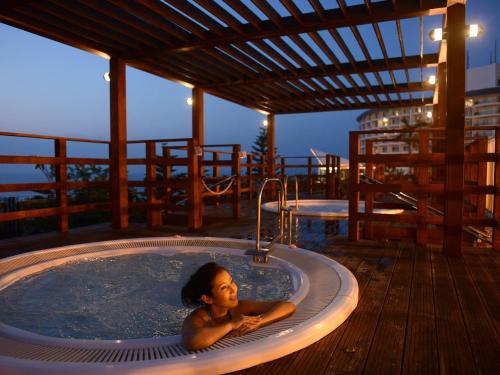 Looking down at the East China Sea, you can enjoy a private time in the baths as in families or couples.
Operating Hours 09:00 - 22:00
* Please wear swimsuits upon using.
Indoor Pool
Feel free to use our indoor pool at its length of 25 m upon your preference.
Operating Hours 09:00 - 22:00
* Water temperature is 30? during the winter season.
Open Hours & Instructions Before Use
Hot Spring Open Hours
06:00 - 09:00 / 13:00 - 23:00 (open from 15:00 on every Wednesday)
Entrance Fee
Guests with room reservations | Adult 1000 JPY, Child 500 JPY (6-12 years old)
Guests without room reservations | Adult 2000 JPY, Child 1000 JPY (6-12 years old)
Admission is free for preschool children (5 years old or younger) accompanied by an adult.
(Including Wide Ocean-view Hot Springs (Morinoyu & Umenoyu), Indoor Pool, Jet & Blower Bath)
Guide for Using Our Hot Springs
● children under 16 should be accompanied with adult.
● please bring your towel from your room.
● wash off your tanning oils before entering hot spring bath.
● do not wear clothes or swimwears in the hot spring.
● do not eat or drink at the hot spring area. If you are drunk or feeling not well, we advise you avoid using the hot spring for your safety.
● please take care of your shoes by yourself and keep your valuables at the Front Desk. Our resort will not be responsible for any missing items at the hot spring area.
● guests with tattoo(s) are not allowed at the hot spring area.
Uminoyu La Mer (Relaxation Salon)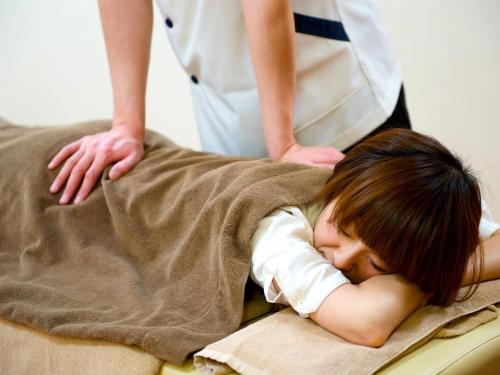 Open Hours 16:00 - 23:30
Example of Treatments
Body Massage 5800 JPY (before tax) ~
Foot Massage 3800 JPY (before tax) ~
■ Please consult with us if you have any sunburns or redness due to excessive tanning. We may decline providing you the treatment depending on your skin condition of the day of the service.
■ Pregnant ladies cannot receive the treatment.