A Complete Resort Stay at Ocean-looking Pool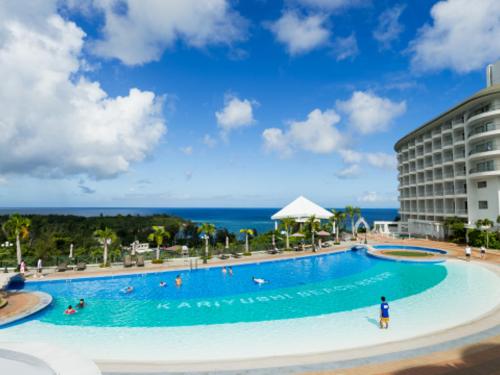 The excitement of staying at a resort is not just about going to beaches, sometimes you just want to try out the different pools in various shapes and get soaked with your friends!
Garden Pool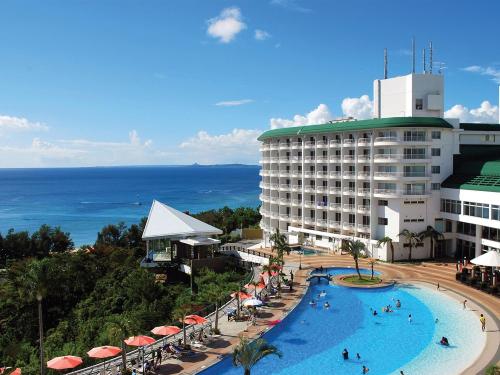 Our most popular leisure pool for you to relax under the sun and swim until sunset.
Operating Season: April ~ October
Operating Hours: 09:00 - 21:00 from April to September, 10:00 - 18:00 for October
Supreme Resort Life at Lagoon Patio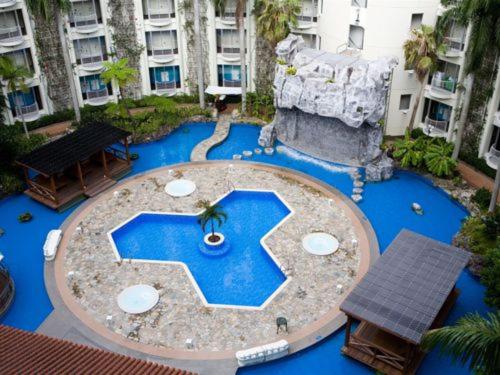 The largest Lagoon Pool and Blower Bath is extremely spacious surrounded with tall palm trees. There is a steam sauna as well. Why don't you have some quality resort time at Okinawa Kariyushi Beach Resort Ocean Spa?
Lagoon Patio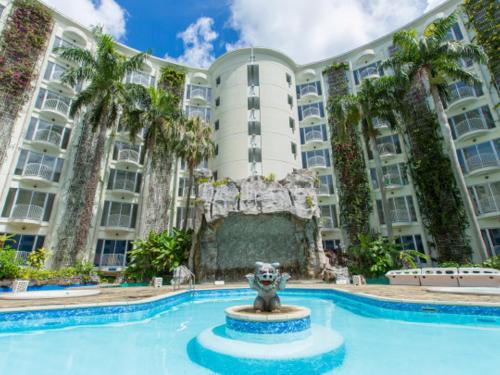 Operating Season: April ~ October
Operating Hours: 09:00 - 21:00 from April to September, 10:00 - 21:00 for October