Bring the Peace in Your Mind and Body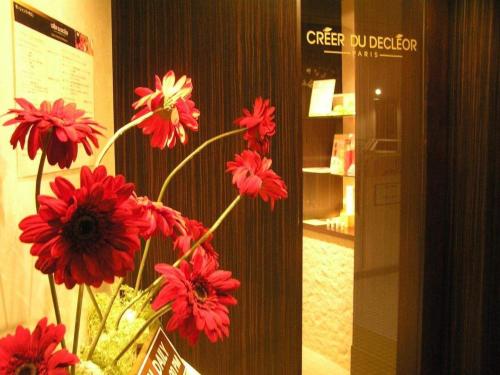 At our aesthetics salon CREER DU Qi, we provide delicate face & body treatment for each guest, analyze the condition of your skin and smoothen your stressed skin with our best effort. You can let your body taken cared by our aestheticians and slowly relax upon the treatment. With our high-quality skin care products made from Japanese and Chinese plant extracts, enjoy its good feeling on your skin and body.
Operating Hours 11:00 ~ 23:00 (last admission 21:00)
Call Us for Reservation At 098-967-8760
Example Treatment Types
Qi Body Treatment: 60 minutes, JPY 13500
Qi Facial Treatment: 60 minutes, JPY 12960
■ Reservation in advance is required. Please contact us directly upon making reservation.
■ Please consult with us if you have any sunburns or redness due to excessive tanning. We may decline providing you the treatment depending on your skin condition of the day of the service.
■ Pregnant ladies cannot receive the treatment.